We had a fun surprise waiting outside the door that Santa left behind for us. We blame it on the fact that when the kids visited Santa, Ali said to bring "whatever!" Santa's response was, "Surprise you?" So after finally convincing Ali that wintertime is not a good time to get a puppy, Santa threw a loop in that plan. We all love her. On Christmas morning, Nika Noel was a little over 2 1/2 months old and 22 pounds. There weren't three bigger smiles than what we saw on our children that morning! Needless to say, Nika was immediately accepted into our family with lots of love and playtime!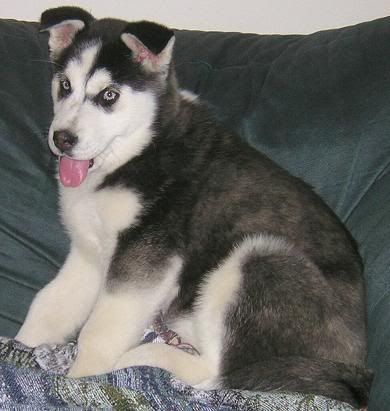 Nika became quite fond of the couch right away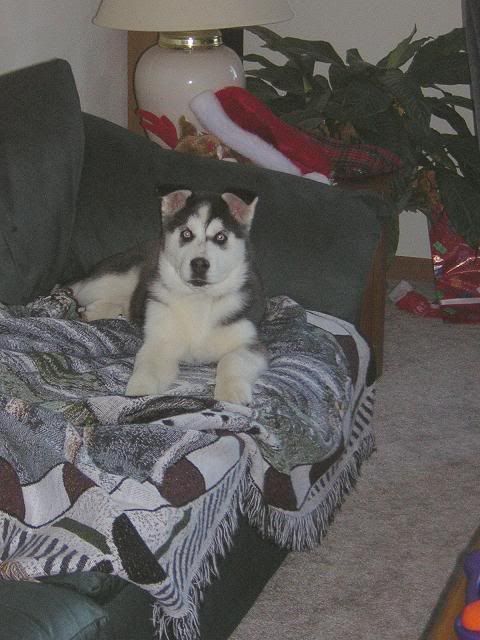 Three very happy children, and a happy puppy!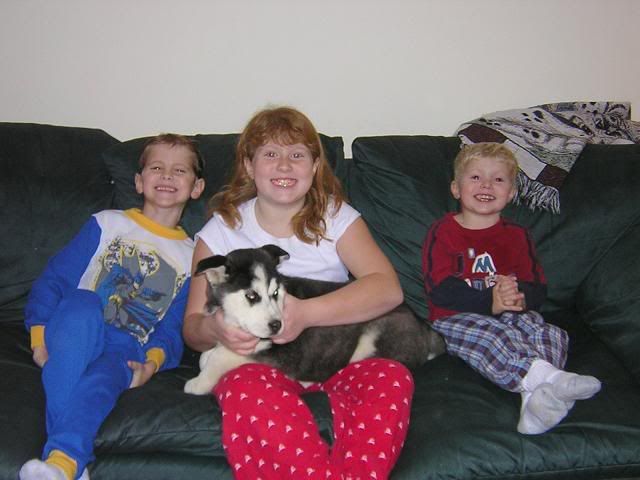 Tackling Daddy